Ah, time for a new topic in Illustration Friday: Tango. I'm a fanatic watcher of Dancing with the Stars, but not a dancer myself (except for a little ballet in my own living room.) I still can't tell all the dances apart, but I do know that the Tango, and particularly the Argentine Tango is HOT.
One of the things judges look for in this dance are flecks. At least I thought that was what I thought they were saying; Bruno with his Italian accent, Dancemastr with his English accent, and Carrie Anne with her mumbling. It's flicks.
I like flecks better.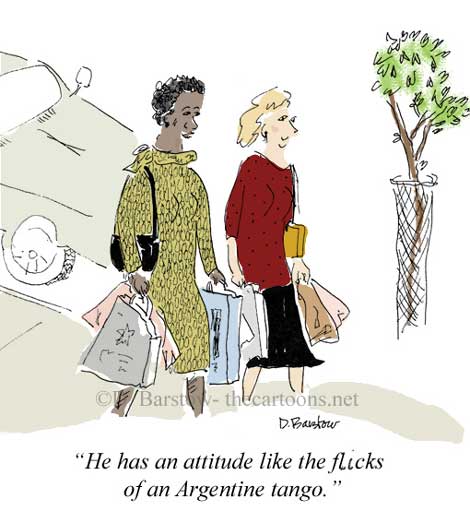 Love the colors in this.