I had to point out this disgusting article about birdfighting involving canaries and finches. From the Daily Record:
Police arrested 19 people from Connecticut, Massachusetts and New Jersey and seized 150 birds in a house raid on an alleged bird-fighting operation. Most of the birds were saffron finches, which are small birds native to South America, and a few were canaries, officials said.

Police said they made the arrests Sunday just as spectators had placed bets and were getting ready to watch the birds fight at a home in Shelton, just west of New Haven. Authorities say they seized $8,000 in alleged betting money.

The 19 people, all originally from Brazil, were charged with cruelty to animals and gambling.

The birds would fight for some 15 minutes, pecking each other in the legs, head and eyes…
This was in New Haven?? Gross. I don't know how they decided who the winner was – it would take a lot for a canary beak to inflict much damage on another bird, but I guess the eyes would be vulnerable. I think the red canaries, or saffrons, as they call them, are more aggressive. I had a red canary who would hiss at me if I woke him up at night. Not really aggressive, for a bird weighing about an ounce…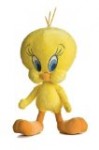 From CNN:
Wayne Kasacek of the Connecticut Department of Agriculture, which helped remove the birds, said that at least four of the finches have eye injuries.
But this is how serial killers start, by killing small animals. Or, in this case, Brazillian immigrants. No info on whether they're legal. I love the comment someone left:
so wonderful when people from other countries come here and share their rich heritage and exotic traditions…