More observations on The Bachelorette, Jillian Harris style:
Thinking more about Ed, he is funny as hell,? from his dolphin anecdote to the throwaway lines that the Editor allowed to sneak in. Funny and a hard worker and very handsome. Jillian chose well.
HOWEVER – the more I consider the Final Rose, I really think she was half way in love with Reid. I never thought she liked him as a boyfriend, so this surprises me – but when she let him go – both times- she really did have feelings for him. As Chris Harrison pointed out in his blog, who knows what she would have decided, if he hadn't stepped in to give advice. I still think she would have chosen Ed, but that was a really close call.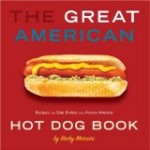 Now, on to Jillian's future! From Reality Wanted:
Q. Jillian, have you been offered anything in Chicago?
A. Jillian: Back home, I?ve gotten a few offers, which I don?t want to turn down until there are some finite plans. There?s been some talk of other TV things and I?m working on my hot dog book, but my main goal is to set my life back up and to get back to work as soon as possible.

Q. What?s the deal with the Hot Dog Book?
A. Jillian: I?m trying to write something cute and funny about the hot dog theory and my dating life and just a girls guide to dating a guy. Maybe some short stories about guys I?ve dated, just something fun on how to get a read on a guy just by what he puts on his hot dog.
Hmm. Well, Jillian is going to need some good dating cartoons for the hot dog book, right? And I've been doing restaurant cartoons for years! And I have an entire book out of chocolate cartoons!! Hey! [Hand waving, somewhat like Queen Elizabeth.] Over here, Jilly!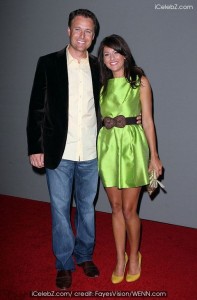 Questions about who the next Bachelor should be:
Q. Who do you guys think should be the next Bachelor?
A. Ed: Tanner P.!
A. Jillian: I loved [Michael] Stagliano and Reid.
A. Ed: A lot of people don?t know it, but Reid and Tanner P. are two guys that I really bonded with. Yeah, Tanner can be a bit shallow, but he?s a great guy and really family-oriented.
I liked Tanner P a lot, too! I think he went overboard with the foot thing – even though I think it was sort of a put on. I also think he did feel more comfortable looking at her feet than at her eyes. I think he fell hard for her, but some people just translate feelings differently – that's why he kept saying she had the best feet anywhere. NOT interested in Michael, who is not the least bit funny, and is hyperactive, juvenile, and sort of stuck on himself.
I would also like to see Reid as the Bachelor. Now, he does have some emotional issues – I think he did put Jilly down by saying she wasn't his type, by playing like a 4 year old, and some other things. But this indirect approach is kind of common in Philly. Did you know it was voted most hostile city at one time? Even though it was founded as the City of Brotherly Love, teasing and sarcasm (which some people interpret as being mean) are? a common way to relate. I also recognized Reid's family's home decor right away – I got instantly homesick! I don't know how to describe it in designer terms, but our house looked similar, with maybe a few more antiques. And if I find out what high school he went to, I can tell you even more about Reid!
I love the pic above of Jillian and Chris Harrison! From zimbio.com.