Well, it began last night, but I had to do my term paper on why the evil USDA is killing coyotes in the city of Los Angeles.
Anyway, here is a list of the new competitors this season, from People, with my comments after:
Mya, singer, and Dmitri Chaplin Never heard of her. He's a popular hunk on the show – he's okay.
Melissa Joan Hart, actress, and reigning DWTS champ Mark Ballas She's from TV, right? I really don't like Mark at all – boring, boring, boring, with a fake smile.
Michael Irvin, former Dallas Cowboy, and Anna Demidova Never heard of him. She's the newly elected teacher. I didn't vote for her.
Ashley Hamilton, actor, comedian, singer-songwriter, and Edyta Sliwinska Never heard of him. Edyta is…okay. Shows her privates too much. Not the best choreographer.
Aaron Carter, singer, and Karina Smirnoff Never heard of him. I like Karina. Best of luck, Karina! She was engaged to Maks, but they just broke it off a month ago!
Kathy Ireland, former supermodel-turned-businesswoman, and Tony Dovolani She's a model, wouldn't recognize her. I like Tony. He's a sexy dancer, and not too fake when he talks.
Debi Mazar, actress, and Maksim Chmerkovskiy She's from Moonlighting, yay! I like him. He can be sexy, when he wipes his smug look off.
Natalie Coughlin, U.S. Olympic swimmer, and season 1 champ Alec Mazo Never heard of her. Love Alec! Equally as handsome as Derek, but not as good at choreography or teaching.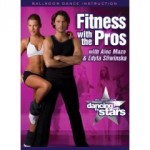 Louie Vito, snowboarder, and Chelsie Hightower Never heard of him. I liked her in her first season.
Chuck Liddell, ultimate fighting champ, and Anna Trebunskaya Never heard of him. I like Anna. She speaks honestly.
Donny Osmond, singer, and Kym Johnson YEAH, I've heard of him. Despised his sister, so we'll see. I love Kym.
Tom DeLay, former congressman, and two-time Dancing champ Cheryl Burke He's a Republican! Okay! Don't know anything about him. Love Cheryl.
Macy Gray, singer, and Jonathan Roberts Never heard of him (her?) Love Jonathan, except when he supported Marie Osmond. Jonathan is a dream husband.

Joanna Krupa, model and actress, and season 7 champ Derek Hough Never heard of her. Love love love Derek. Major crush. Every dance is sexy. I don't enjoy any season once he's left, which fortunately is usually later. :)

Mark Dacascos, Iron Chef personality, and Lacey Schwimmer Don't know him. Hate her. Looks sloppy, terrible hair, thinks she's a rebel.
Kelly Osbourne, reality star, and Louis Van Amstel Her father eats live birds, so already don't like her. I like Louis, and his dancing.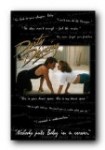 Only the men stars danced last night. It was okay. Not as fun as I'd hoped for. Some bad dancers in there! I really liked Michael Irvin a lot – great personality. But his partner is Anna, the new girl, and she's awful. (bad choreo) I'm really afraid she'll sink him. Also, the judges proved once again that they are total tools by stupid scores for him. I also liked Chuck Liddell a lot. His dancing was so bad, even though he was obviously trying his hardest, that I burst out laughing all through the dance! Still, I hope he stays. Tom DeLay was okay. Aaron Carter was the best, I thought.
I liked Donny in the first segment, but then he got some good judge feedback and he was gross. I know you're a religious fellow, Donny. Have you never read about the value and importance of humility? Works on TV, too.
Poor Ashley Hamilton looked so uncomfortable. I hope he's gone on Wednesday.
They're going to do a Patrick Swayze tribute on Wednesday. Can they please include…the part when they are both on all fours? Just because.