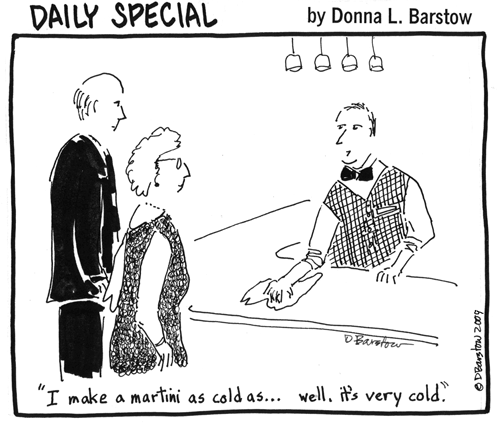 For Illustration Friday: subject is frozen.
Well, it would have been understandable, and all too easy to do ice cream for this subject. But it's almost Halloween! And this is a very very cold…drink.
You know what the waiter is about to say, right? Cold as a witch's toes in a brass bottle. Isn't that how it goes?
This cartoon is part of my Daily Special feature, for some of the top newspapers in the country.
The Caption: I make a martini as cold as…well, it's very cold."
Yup, I got away with this line! Doing these cartoons every week really taught me a lot about how to draw for newspapers, in a small space, and how to make black and white pop.