Don't lies involve prevarication, entanglements, and just plain trouble?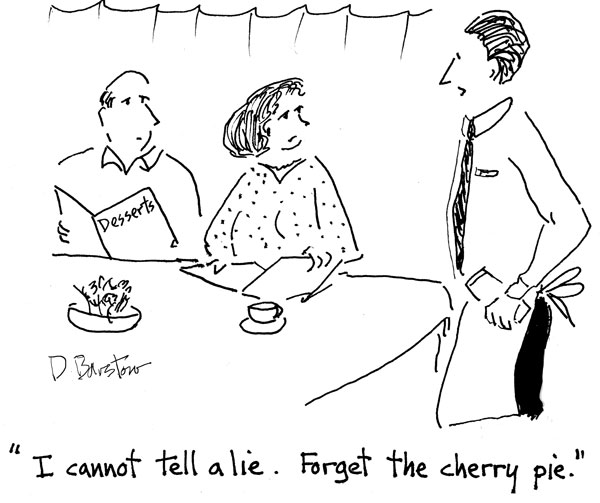 Especially when you lie about the food! Fortunately for this excellent waiter (who reminds me somewhat of the excellent and rather erotic waiter I had recently at Mimi's – yeah, I know, Mimi's?!) – he tells the truth!
From my Daily Special restaurant cartoon series – especially for Washington's birthday.
And today, perfect for Illustration Friday's assignment: entanglement.
Cartoon caption: I cannot tell a lie. Forget the cherry pie.
I included this cartoon in my chocolate book by adding: Cherish the chocolate cheesecake. Cartoonists are like that!