My Gateway FPD 2185W, Gateway FPD 2185W Widescreen High-Definition – LCD 2121″, just DIED 3 months after the warranty expired. I was so shocked (literally) that I got sick.
I ordered it in 2006 at the same time as my Gateway computer. I'm a tough shopper, and love to do research and understand everything. One thing I knew I wanted was a very quiet computer – and 3 years later, this is the quietest computer I've ever heard, even with a 500g hard drive and 2 gig of RAM (did I say that right?) Although it gets a little noisy, when the fans start going when I use Photoshop… I'm still not sure if a better video card or more memory would help me out there.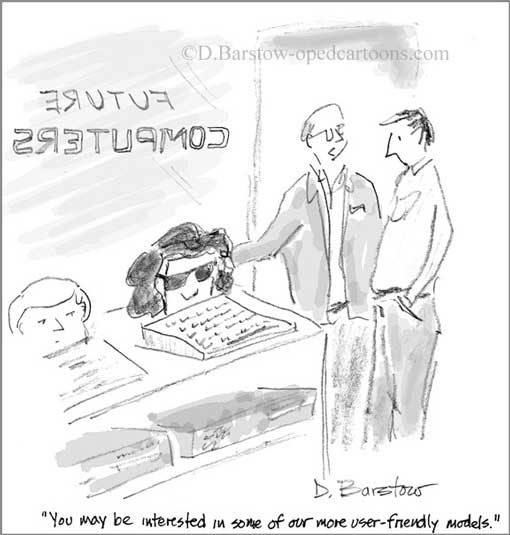 I also wanted a widescreen super-sharp dealie monitor, and? if you got a monitor with the Gateway computer you got a good deal. The FPD 2185W was the best or 2nd best monitor at the time, and it cost $600, and $100 less with the computer so I happily chose that one.? I loved that monitor – -crisp and sharp, with never a problem. I told everyone how great it was!
But what kind of crap monitor just blows like that?! No warning, nothing at all. The reviews here at Amazon Gateway FPD 2185W Widescreen High-Definition – LCD display – TFT – 21 say it all:
DO NOT BUY THIS MONITOR!

As has happened to many others, my monitor went dead (blank screen / can't turn it off) a little after the warranty expired (after a year and a half). This was a very expensive monitor and Gateway knows that this model is defective, yet they refuse to admit this or do anything about it. Also, like many others, this is definitely the last Gateway product of any type that I will ever buy. I hope others follow suit.
He's right on that. I'm not even looking at Gateway for my next one. (Turns out Gateway is now owned by Acer anyway.)
Of course, once it breaks, you're dead if you don't have another monitor just lying around the house. There was no warning, just black. I couldn't get online to even find anything out. Used a neighbor's computer and right away found this blog on Gateway Monitors (which should have been called Gateway Monitors Suck.) Anyway, turns out it is 8 cheapie capacitors that go bad, pfft. Easy to fix, IF YOU KNOW HOW TO SOLDER. Oh, yeah, just get my solder iron out from under my drawing table here…I'm so screwed!
These guys also figured out it was the 8 capacitors which needed to be fixed. Gah, cannot believe how many people Gateway hurt by saving 50 cents on these parts!!! HATE. Clever computer technicians also noted that this Gateway monitor really has a Samsung screen inside. Well, that was a great screen. Too bad Gateway couldn't go the extra mile and spend the extra $2 to make the monitor WORK properly and not shock people.
OMG!!! They also suggest the blown out capacitors in monitors could have been industrial espionage, and Wiki has a whole page dedicated to these crappy capacitors!! Wiki.
Here's a fellow who took pictures of inside the monitor, replaced the capacitors, and made it work! If only I had taken soldering classes instead of pre-college…
I tried turning it on and off many times, unplugging, etc. Nothing. But when I plugged it in the last time, it made my lights dim, made a pop sound, and gave me a little shock. That's the last time I touched it.
Of course I called Gateway to complain about this, expired warranty be damned. I couldn't even get through to support, because they won't sell a warranty after 3 years, so I had to call corporate Gateway, which is Acer, which is right here in Irvine, CA. But they sent me to Texas (ugh) so the executive team could toss me around like a football. They said I could return the monitor, if I boxed it up and paid for shipping, and they would LOOK at it, to see why it shocked me. But if they didn't find a problem like what I describedthey wouldn't fix it if they couldn't duplicate it!!!
I told them I had found another comment online who had also been shocked, and they said, "We don't believe anything we read on the internet." Nice going, COMPUTER COMPANY.
Long story short, I won't say I hate Gateway for everything – they did give me a super-quiet computer, and replaced little things, like the mouse and keyboard when they got fugly, but I am furious at them for crapping out on this monitor, which should have lasted a few more years at least, so GATEWAY FAIL on their monitors.
Executive Office Phone Number for Gateway and Acer: 800-845-2237
Gateway phone in Irvine: 949-471-7000
Cartoon caption: You may be more interested in some of our more user-friendly models.