For Illustration Friday, subject is: double.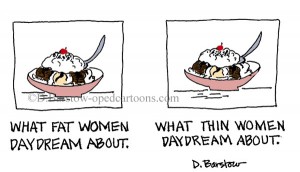 Which is what you'll become if you eat too many of these. My friend Candy (her real name) says the reason ice cream sundaes are so good is that they combine the hot sauce with the cold ice cream. I had never thought of that combination as the key factor, but I believe she's right.
Caption: What fat women daydream about, what thin women daydream about: a hot fudge sundae.