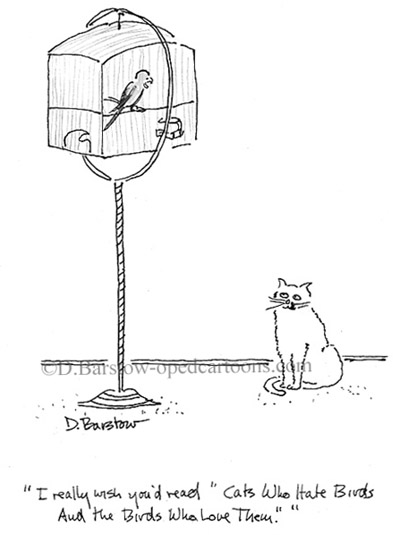 For Illustration Friday – I don't remember the subject now!
Cartoon Caption: Bird says to cat, "I really wish you'd read Cats Who Hate Birds and the Birds who Love them."
Obviously, the bird is hoping to make the cat like him, and not in an eating way, but you won't really get this cartoon unless you have heard of an uber-popular book for women that came out a few years ago, and is still in print: Men Who Hate Women, and the Women Who Love Them.
Yes, talk shows actually took this book seriously. I guess it's for women in abusive relationships.
Or cats and dogs, or birds and cats.