For Illustration Friday: star gazing.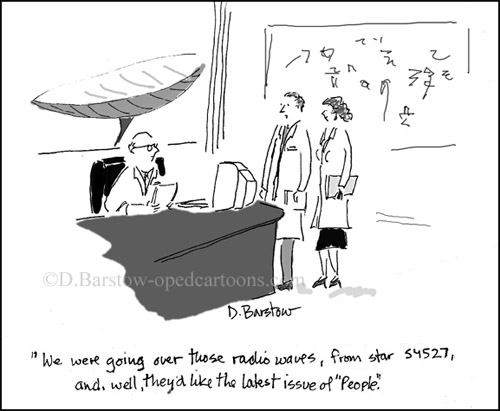 Or planet plumpers. Who knows what that star is…most are planets, right?
Since I'm a night owl, I often look at the night sky and try to remember the constellations. I also take a moonlight hike with a group if I have time, and we all have a party at the top!
This is the month for shooting stars, and tonight I shall look for them.
Caption: Scientists talking to department head: We were going over those radio waves from star 54527, and, well, they'd like the latest issue of "People".