From the Hollywood Reporter, a news item they claim is exclu. (their ridiculous made up half word, not mine.)
According to a source involved with casting, the network approached Facebook creator Mark Zuckerberg to join the dance card for the show's 11th cycle but was unable to secure him. The network also lobbied unsuccessfully for Sylvester Stallone, political commentator Ann Coulter, former Secretary of State Condoleezza Rice, the real Erin Brockovich, billionaire Richard Branson, comic actor Tim Allen and former TV darling Suzanne Somers.

Bristol Palin, daughter of former GOP vice presidential hopeful Sarah Palin, already has been dubbed this season's Kate Gosselin, who was famously difficult at times last season.

"Bristol was really annoyed by all the questions about whether her mom would be in the audience to support her," the source said. "She kept complaining about the amount of press she had to do. She is acting like this is all a big pain."
I don't believe that about Bristol. Kate wasn't at all difficult last season – everything we saw showed she was hesitant, maybe reluctant, and she didn't work very hard, but she wasn't the problem – Tony was the prima donna, refusing to listen to her, not letting her finish talking, and totally assy acting. I wouldn't trust anything Tony says now. He's the teacher, not the star.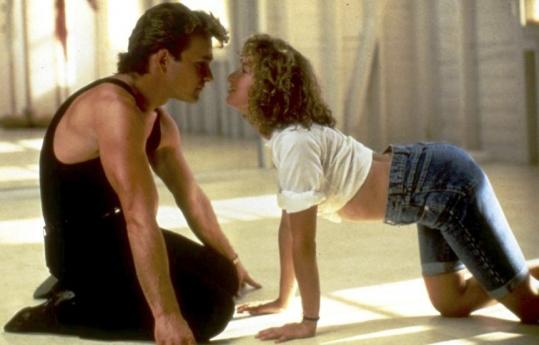 Anyway, this just sounds like a disgruntled Lib. Lots of them on Hollywood sets.
But the best part of the article is the MONEY!
According to the casting source, all contestants earn equal compensation for the show, subject to their ability to avoid elimination.

With a $345,000 pot up for grabs during the 10 weeks of airtime, the source said each star makes an initial $125,000 for signing, three weeks of rehearsal before the premiere and competing in the first two episodes, even if the cast member is cut after the first dance.

The breakdown for the remaining weeks is $10,000 an episode for Weeks 3 and 4, $20,000 an episode for Weeks 5 and 6, $30,000 an episode for Weeks 7 and 8, and $50,000 an episode for the final two weeks.

The production source said contestants forfeit a portion of their salary if they fail to meet the ultra-strict rehearsal schedule.

"Initially, they rehearse six hours a day, every day," the source said. "Then it moves to eight hours a day. If they don't comply with the entire schedule, the network will deduct it from their paycheck."
I found this fascinating.
——————
I wrote this a couple of weeks ago and forgot to publish it! Now all the contestants and pros have been announced. In case you're not savvy:
From etonline:
The pairings for this season of "Dancing" are:

Michael Bolton and Chelsie Hightower

Brandy and Maksim Chmerkovskiy

Margaret Cho and Louis Van Amstel

Rick Fox and Cheryl Burke

Jennifer Grey and Derek Hough

David Hasselhoff and Kym Johnson

Florence Henderson and Corky Ballas

Kyle Massey and Lacey Schwimmer

Bristol Palin and Mark Ballas

Audrina Patridge and Tony Dovolani

Mike "The Situation" Sorrentino and Karina Smirnoff

Kurt Warner and Anna Trebunskaya
WHERE IS MY JULIANNE??? I so miss her.
My guesses: Chelsie and Michael will last a while. Let's see if I can dislike Chelsie any more. She sulked with Jake, and wouldn't even stand next to him. So bratty, don't like her any more.
Brandy is supposed to be frontrunner. Max has never won any – he has such a short fuse, and I don't think he'll win this one. Looking forward to seeing Margaret Cho, but I hear she's very vulgar, so if she goes that way, no. Louis has become very annoying the last few seasons, coddling and teaching us lessons like tolerance, and all sorts of crap. He never has chemistry with his partners, probably because he's gay, but he does have chemistry in some pro dances, so…could be fun, anyway.
Don't know Rick, some athlete, but always enjoy Cheryl. Professional without being uptight and anal like Mark B.
Looking forward to seeing Jennifer Grey a lot. Unfortunately, my love affair with Derek is over. I don't know why! I still dream about him a lot. He is the best dancer I've ever seen on Dwts, however. I think they'll do well.
Saw David Hoff last night on Jimmy Kimmel. Amusing if he doesn't say Hoff all the time. (Jimmy, on the other hand, is on my sh!t list for KILLING AN OCTOPUS on tv and eating it. I didn't watch it, turned it off after the Hoff. I hate extreme eating, and this is cruelty. Write a letter to ABC complaining about this.) I do like Kym a lot.
Florence Henderson…okay, keeping an open mind. I despise Corky Ballas for being such a misogynist creepy enabler for the skanky Cloris Leachman. Way to promote ageism, you old dancer. I hope he can redeem himself with Florence.
Kyle from Disney, never heard of him. Not very attractive fellow. Can't stand Lacey, a total show-off, hyper, goth, self-centered…you get the point.
Also have never liked Mark Ballas – not one original word has ever come out of his mouth, too short, too suck-up. He should paste a big smiley face on his chest and just shut up. Good luck there, Bristol.
Never watched the Hills, Audrina. I will try to forgive Tony for his uppity drama queen behavior with Kate last season.
Never saw Jersey Shore w/the Situation. I like Karina, and she's good.
Don't know Kurt, some athlete. I like Anna a lot. Hope they do well.
I miss Jonathan!!!!!!!! :( And, as I said, Julianne.
Hot pic of Patrick and Jennifer from apedonkey (which has sexist joke, don't read it.)