Topic for Illustration Friday: Remedy.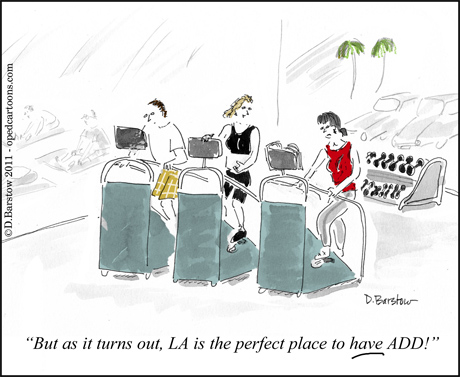 Caption: Women working out at gym. One says, But as it turns out, LA (Los Angeles) is the perfect place to have ADD!
So I guess the remedy if you have Attention Deficit Disorder is to move to Beverly Hills.? Yes, it's true, we're kind of scatter-brained here. :)
Check out my new cartoon in Psychology Today on older woman, younger man!
They just changed the subject to Stay.? I guess this means you should stay where you are, and not move to LA.