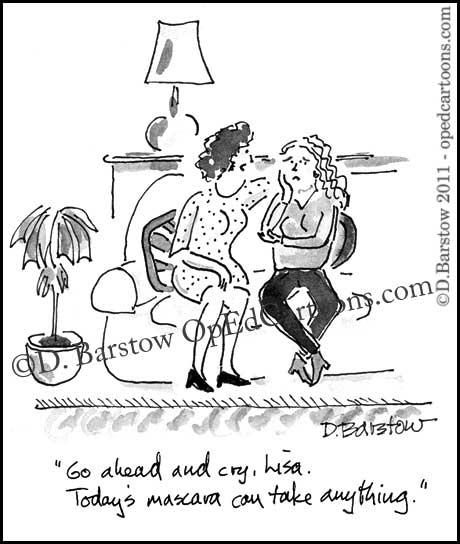 For Illustration Friday. I thought this was my second cartoon on makeup in here, but it's my first. (My cartoon on hair is here. )
Subject in Illustration Friday is Return. Do you think when mascara runs it might be considered a "return" or rerun? Let's hope.
Also, my almost complete favorite makeup is M.A.C. Lasts forever, smells good, great colors (except for blushes, too orange.) And 2 of my neighbors are makeup artists in the studio, and they use MAC, too!
More cartoons like this in my Psych Today blog.
And my Easter bunny cartoon is up in my chocolate blog!