For Illustration Friday: subject is GIANT. Well, we look like giants to them. But my real giant – the only cartoon I've ever done with one! – is here. That was another topic for IF!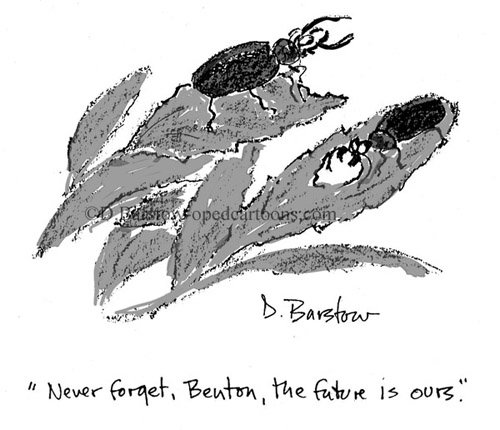 Caption: Never forget, Benton, the future is ours.
You always read that at the world's end, only the insects will survive to live another day.? Bugs will inherit the earth. Makes sense. They say it about roaches, but they are too disgusting to draw, so I picked some generic beetle.
I kind of like drawing bugs, if there was more of a market for them! What about a comic panel called Ugly… Would you read it?